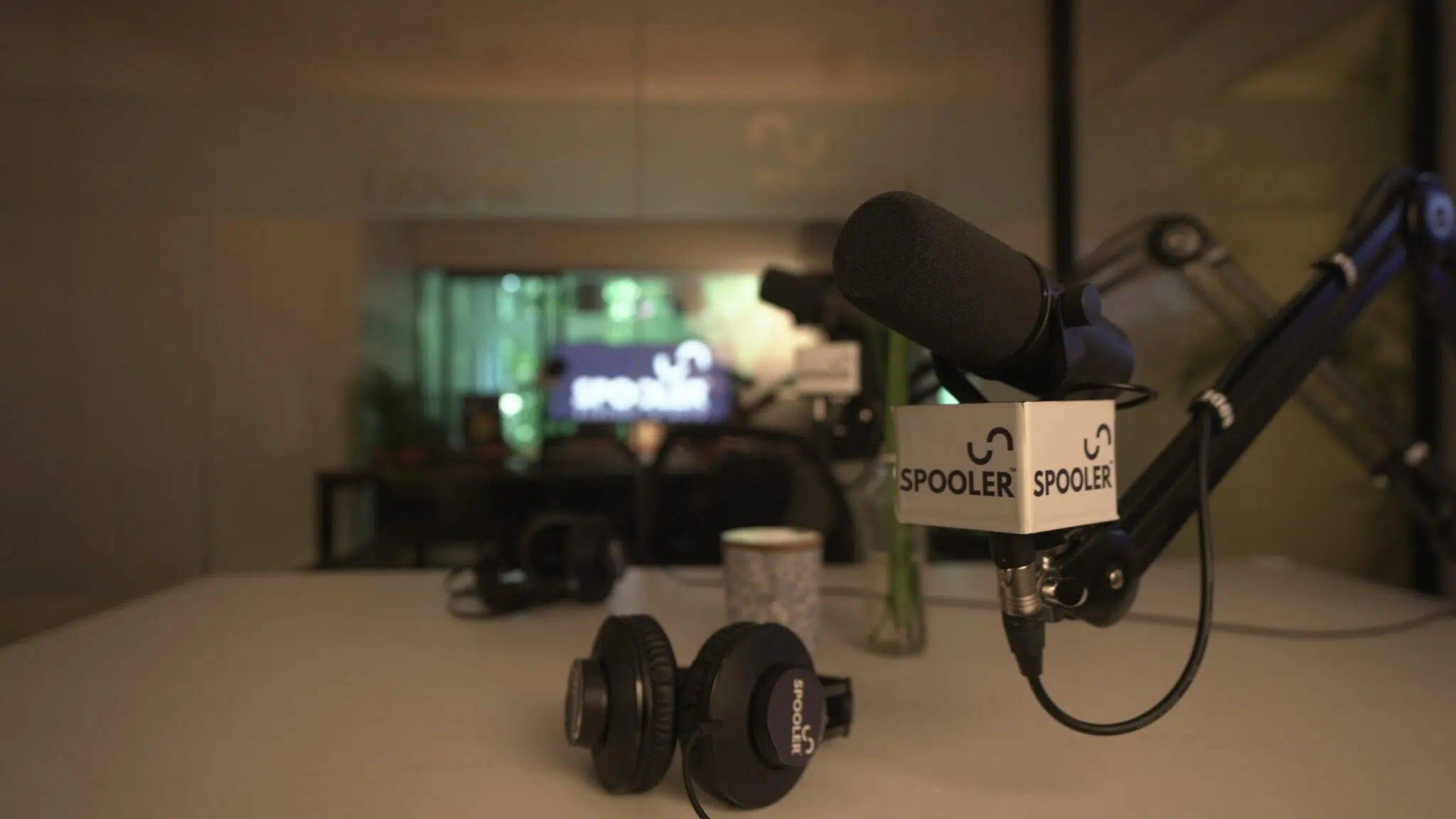 Have you ever considered starting a podcast for your B2B brand or business, but just don't have the time or resources to make it happen? Or maybe you've already started a podcast, but the production process is taking up too much of your team's time and energy. If this sounds familiar, then you might want to consider working with a B2B podcast production agency like Spooler.
So what exactly is a B2B podcast production agency, and how can it help your brand or business? Simply put, a podcast production agency specializes in creating high-quality, engaging podcasts for B2B brands and businesses. This means that they handle everything from the initial ideation and planning phases to recording, editing, production, sonic branding and promoting your podcast.
Working with a podcast production agency can offer several benefits for your brand or business. For one, it frees up your team's time and resources, allowing you to focus on other important aspects of your business. Additionally, a podcast production agency brings a wealth of experience and expertise to the table, ensuring that your podcast is of the highest quality and resonates with your target audience.
So why choose Spooler as your B2B podcast production agency? Well, for starters, we have a team of experienced professionals who are passionate about creating engaging, informative podcasts. Our award-winning team includes producers, editors, writers, and audio engineers, all of whom work together to bring your podcast to life.
We also pride ourselves on our personalized approach to podcast production. We understand that every brand and business has unique needs and goals, which is why we work closely with our clients to create a customized podcast production plan that meets their specific needs. Whether you're looking to start a new podcast from scratch or need help improving an existing podcast, we can help.
In addition to our podcast production services, we also offer podcast promotion services to help you reach a wider audience. This includes everything from creating social media content to promoting your podcast on relevant industry websites and blogs.
So if you're ready to take your B2B brand or business to the next level with a high-quality podcast, consider working with Spooler Podcast Production. We'll handle the production process from start to finish, allowing you to focus on what you do best – growing your business.
Our clients include Kearny Consulting, Acumen Aviation, Bharat Petroleum, PayU, Pepsico and many more.
For details email us at connect@spooler.in or call us on +91 8073975425